Para Español Siga Este Vínculo

The Awakening Protocol

-- Wake-Up to Your True Self in Only 3-Hours
One-On-One Session with Gian --

Awakening To Your True Self Is Not as
Difficult as You Imagine
-- Hundreds Have Made It.
You also can! --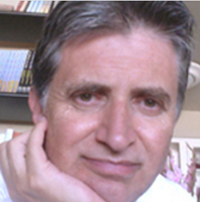 The false beliefs about who or what we are is the root of suffering. See through them, and serious liberation has began. Keep them, and in a thousand years nothing will do the job -- no matter how much you meditate, pray, sing beautiful songs to the Divine, read the sacred scriptures or stand on your head -- Gian Girardi, BOHI Founder


Invitation to Wake Up to your True Self:
You may first want to read a few testimonials, or, you may scroll down and read Gian's inivtation to "Awaken to Your True Self:"
------------------------------------------------------------------------------------------------------
From Catherine
20 years of seeking the 'Ah ha' moment of understanding. Thousands of books, hundreds of courses, weeks of retreats until my weary journey finally 'led me' to a strange thing called "Awakening to Your True Self Is Not Difficult" presented by a gentle, unassuming being, whom I'd never heard of. I was immediately deeply dubious.
"Really?! Awakening?! In just a few hours?"
I'd spent so long contorting my body and psyche in the quest for Oneness that I'd pretty much given up on the end result. I could stand on my head for hours, fast for days and recite Patanjali's Sutras backwards, so it seemed highly doubtful that 'some person' was going to successfully trigger this experience in just a few hours. And yet, I found myself booking an appointment. And lo and behold, I still can't believe it myself, Awakening happened.
And, the earth did not shake, flames did not rise up through my spine and my chakras did not vibrate!
The experience was in fact logical. Simple. Natural. And so very quiet.
And the knowingness expanded as the session progressed. Word by sentence by understanding. The process dissolved deep and crusty beliefs that I held true and dear. It was a penetrating shift, a quiet revolution that has brought and continues to bring much softness and peace.
Since then, still life and humanness, yet space and joy.
Laughter too, because it is here all the time, everywhere,
"What you are looking for is what is looking" -- Saint Francis of Assisi
"We are already wisdom" -- Arnaud Desjardins
Catherine

------------------------------------------------------------------------------------------------------



From Bodhi Paul Chefurka
Gian,
There are moments in a person's life that they will never, ever forget. Their first love, the first time they "really saw" something bigger than they could comprehend - perhaps the ocean or the night sky brimming with stars. You have given me such a moment. Awakening is as big as any of those - in fact it's much, much bigger.
In my five-year search for awakening I have had to overcome a deep resistance to spirituality that I learned from my family. I have learned about a huge variety of spiritual traditions, from Christian and Sufi mysticism to shamanism, Zen and finally Advaita. I've joined groups, read books and done retreats. In the process I had many wonderful experiences. But I didn't awaken. I caught glimpses of it, like the ox in the Zen poem. But despite (or because of?) all my effort, I did not succeed.
Then on July 17th 2102, it happened. First you awakened my partner Kathy on the telephone. When she got off the phone, she immediately transmitted to me what you had first given to her. It worked. Instantly, just as you said it would. My ego-self (what I call my monkey-mind) was utterly astonished. My higher Self said, "Of course, it was here all along."
The month since then has been an unfolding of wonder and serenity that I could never have imagined. The awakening has remained, and has broadened and deepened. Now there is always a stillness, a witnessing, an awareness that reveals itself as that which never changes.
There are no words to express this gratitude.
Namaste,
Bodhi Paul Chefurka
------------------------------------------------------------------------------------------------------
From C.M.
Dear Gian
I feel the presence of God in everything around me. My obsessions are fading out. I am experiencing a powerful increase in physical energy, mental clarity, and patience. My fear of death has disappeared altogether. My relationship with people around me is healing and I feel a natural desire to express my love and appreciation to them. My breathing has deepened.
Thank´s Gian for being a catalyst for my awakening. It is becoming more and more real in my whole being, and deepening with each passing day.
C. M.
------------------------------------------------------------------------------------------------------

From Julia
Powerful and insightful, The Awakening brought me peace, tolerance and clarity to help me through some of the most difficult periods of my life, by decreasing my negative emotions and worries. The Awakening served as a pathway through which I could go beyond unreachable expectations and find inner truth.
Julia S., Southern California, USA.



------------------------------------------------------------------------------------------------------

From Gian's Mother
Dear Son
Since the days we had our conversations about "Awakening" I have noticed valuable changes in myself that I would like to share with you. I think this feedback can be helpful to you in your work with your students. Let me list the changes here:
1- I have noticed a significant decrease in my fear of earthquakes. Traumatized repeatedly by so many earthquakes here in Santiago Chile this fear had become painful and rock solid in my mind. After the Awakening is like a faint feeling in the distant background.
2- I feel happier
3- Now, political issues, that used to obsess me, do not bind my attention and I feel detached.
4- Practical issues like mechanical problems with my car, are no longer a reason to worry.
5- Money related worries no longer make my life painful. I attend to these things, but they do not make me suffer.
6- To be right, to win or lose a discussion or argument, has stopped being important to me. In fact, I do not like arguments anymore and avoid them, despite that in the past I was quite an argumentative person.
7- When I remember my own parents -- already gone -- I feel a new, sweet compassion for them.
In summary I would say that I am living my life with significantly less neurosis, greater humor and a valuable dosage of peace, a peace that I really needed.
I thank you for having had the love to communicate to me the Awakening. Thanks to this awakening to what I am really, I will leave this world being a better soul.
With love
Your mother



------------------------------------------------------------------------------------------------------




From Kathy May an artist located in Canada
There is an old song with the line, "They say that breaking up is hard to do." Much like that old song, they also say that waking up is hard to do. I say - don't believe it! Though it is indeed hard to do, if you believe that it is. Like everything else we choose to do, intention is what guides our success. Gian honored my clear intention to awaken and has provided the framework to my awakening. In an hour and half phone call, he was able to show me that I already had the power to see beyond the illusions that cause pain. He was able to share the language that brought me to awareness. I am deeply grateful.

Gian's ability to convey an understanding of our function in the universe is unmatched, in my experience. He speaks with ease, humor and simplicity, and before you know it, you can see more clearly than ever before! Awakening is the only way to move past the burdens and challenges of our lives. If one can do it so easily, how can one resist?
~ Kathleen Farago May
For those interested in Kathy's beautiful art, we copy links leading to her paintings.
http://www.paulchefurka.ca/KFM
http://www.zazzle.com/kathmay
https://www.facebook.com/media/set/?set=a.1771598808040.2084856.1181364951&l=0f4642822b



-------------------------------------------------------------------------------


Gian's letter of invitation to "Awaken to Your True Self:"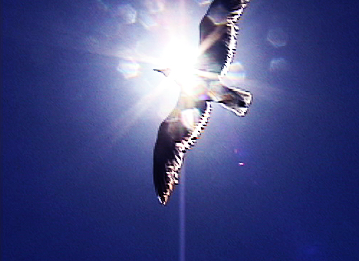 Ready to Wake Up to Your True Self?

Dear Students Clients and Friends
The false beliefs about who or what we are is the root of suffering. See through them, an serious liberation has began. Keep them, and in a thousand years nothing will do the job -- no matter how much you meditate, pray, sing beautiful songs to the Divine, read the sacred scriptures or stand on your head.
How is it possible to trigger the awakened state in only one session of 3 hours? This is accomplished through a specific protocol -- an organized, step by step presentation of very fundamental concepts and specific Awareness exercises. The Protocol allows the student to see through the illusion of what they imagine themselves to be, with unparalleled efficiency.
Will it work for you? There is no absolute guarantee that anyone will Awaken at a particular moment. However, I have done this work -- triggering the awakening state -- with enough seekers of the Truth already to know that, with the right approach, the success rate during the first session is about 80 to 90%. I am also preparing students through BOI's course in Spiritual Psychology to do this work.
Why did we all come to the spiritual path? We came to the spiritual path to find Self-Realization not to be eternal seekers. Then, are we ready to wake up? Are we committed enough to Truth? Are we ready to stop being a seeker of the Truth and find it? Or, will we go on being just seekers all the way to the grave? It is painful to be a seeker, once and for all you need to find what you are looking for.
Where can you have a one on one session that has for only purpose to Awaken you to your true Self? This is exactly the service offered at the Brain Optiization Institute and we are absolutely serious about it. Additionally, as a school we are preparing teachers capable of triggering the awakened state with this level of efficiency.
How much money has been wasted? You may have already invested a small (or big) fortune in donations, retreats, books, workshops and so on, and likely nothing really worked -- not counting the cost in time and neurosis associated with years or decades spent as a seeker. Why not trying something new that works?
The Awakening is Priceless: If someone offers me (Gian) a BILLION dollars for going back to the "asleep" state previous to awakening, I would refuse the offer immediately! The Awakening is worth more than a billion, or a trillion dollars! It is priceless. The modest fee (price below) you will pay to BOI for the awakening session, will be a contribution to a noble cause, but our greatest joy is having served our students, clients and friends at the highest possible level.
How much will you have to pay? I have been practicing counseling and teaching for twenty one years (please read bio below) and my present fee is $125). Therefore my fee for a three hour session is $375 and this is the price for the Awakening session. However...

for those sincerely interested in waking up I am offering a $85 discount. You'll need to pay $290 only instead of $375.

Logistics:

1- Can I have my session on Skype? Yes. No matter where you are located in the world you can have your session on Skype. Most of my work today is on Skype.
2- How can I schedule the session? Very easy! Please write to Gian@BrainOptimization.com indicating your name and phone number. We will call you back.


All the best to you -- Gian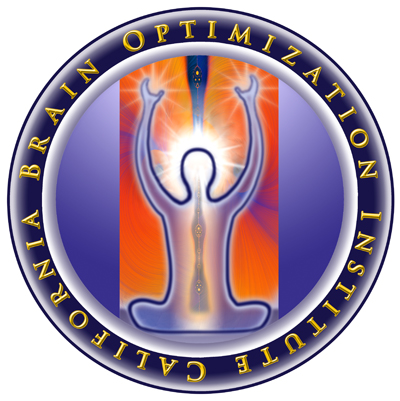 Gian Paolo Girardi, MS, MA
Brain Optimization™ Holistic Institute, Founder
www.BrainOptimization.com
------------------------------------------------------------------------------------------------------




Gian's Bio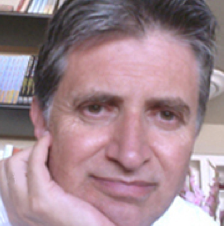 Gian Girardi, founder of the Brain Optimization™ Holistic Institute, was born in 1955 to an Italian/Spanish family in Chile. From early childhood he felt a great interest in science and later for the humanities, especially for spirituality and Awakening. At age 24, he graduated in engineering from the most prestigious University in Chile. After marrying Viviana their spiritual interests brought them to the US where Gian Paolo completed a Master of Arts in Counseling Psychology, and obtained a California State License to practice psychotherapy. He has accumulated extensive clinical, counseling and teaching experience, gained through twenty one years working as a psychotherapist, nutritional counselor, life coach, spiritual psychology counselor and teacher.
After a long, frustrating period of twenty four years practicing different yogas, he became interested in the highest form of Yoga -- the yoga of Wisdom. In India it is called Jnana Yoga or Advaita, and the main Advaita teachers have been Ramana Maharshi, Nisargadatta Maharaj and others.
In the West, Advaita is known as Non-Duality, and due to its unparalleled effectiveness at triggering the Awakened state this approach is exploding. Zen also, in many respect is similar to Non-Duality.
In both, Zen and Advaita, the Awakening, or Enlightenment, is believed to occur as a result of the "direct transmission one on one." Books, videos, and audio recordings are extremely helpful, but eventually, this one on one interaction with the teacher, seems to be necessary in most cases. However, in the Non-Duality approach, and most especially in the West, the teacher-student relationship is quite informal and devoid of the heaviness and complications that often characterize the Guru-disciple relationship.
After Gian found the right path for him, Awakening came gradually, through a period of ten years. And again, towards the end, the interaction with an awakened teacher was necessary.

Because of Gian's long career as a counselor and teacher, it was all too natural to begin sharing with his students, friends and clients, his passion and insights into the awakened state, and he began teaching Non-Duality in 2007.

The realization came, that no service can be of higher value than helping others to wake-up, to their true Self. This has lead him to offer private sessions for those who yearn to find out what they really, really are.
Although every course and certification presented at BOHI can be a catalyst for Awakening, if you feel the need for the "direct transmission one on one" consider scheduling a private session with Gian.

Gian is also attaining good results at triggering the Awakening state in a group setting, especcially in the BOHI's Mastery Porgram in Psychology of Consciousness as well as in the Certification Program in Psychology of Consciousness.
As a teacher, he has been intensely focussed, and interested, in developing a language that works at transferring the Awakened State to his students. The one on one transmission is not done as most think; "by the touch of the teacher in the spiritual eye, or any similar approach." The transmission is through a conversation. Therefore, the language has to be extremely concrete, precise and effective at pointing to the True Self.
To schedule your Awakening session please write to Gian###@&&&BrainOptimization.com (please remove the # and & characters. They are there just to prevent the robots from harvesting our emails) indicating your name and phone number. We will call you back.
------------------------------------------------------------------------------------------------------------------




Register and Receive Invitations to BOHI's
Tuition Free Classes
To register at the Brain Optimization™ Holistic Institute and receive email invitations to our Tuition Free Classes takes two to three minutes.
Please follow this link:

Registration Form, Access BOHI Tuition Free Classes
------------------------------------------------------------------------------------------------------------------------
The Brain Optimization™ Holistic Institute offers classes, information and courses with certifications on drug free solutions to ADD, ADHD, depression, anxiety, chronic pain, substance abuse and other forms of brain / mental suffering and disorders. Certifications include Brain Optimization™ with Emphasis in Nutrition, Life/Wellness Coaching with Emphasis in Cognitive Psychology and Psychology of Consciousness with Emphasis in Non-Duality. The Brain Optimization™ Holistic Institute also offers a Certification in Holistic Life Coaching for those who complete the three certifications mentioned above.


Brain Optimization™ Holistic Institute's broadcasting and recording studio for online classes and coaching sessions is presently located in Glendale, Los Angeles County, California. Students from adjacent cities and locations like Pasadena, Studio City, San Fernando Valley, West Hollywood, Beverly Hills, Pacific Palisades, West Los Angeles, Brentwood, Bel Air, Santa Monica, Laguna Beach, Irvine and Orange County can take the Coaching Sessions in person, on Skype or on the phone. Students living in cities and locations further away in the States or abroad like San Francisco, San Diego, New York, North and South Carolina, Miami, Sedona, Arizona, London England, Paris France, Rome and Milan Italy, Madrid and Barcelona in Spain, Santiago Chile, Buenos Aires, Argentina, Ecuador, Quito, Montreal, Cape Town and Johannesburg in South Africa, New Zealand, Hawaií, Kauai, Maui, Kenya, Delhi, Bombay and Calcutta in India, Hong Kong and Shanghai in China, Taipei in Taiwan, can take the one-on-one coaching sessions on Skype or phone.

All classes are presently presented by the
Brain Optimization™ Holistic Institute's founder Gian Girardi, MS, MA.