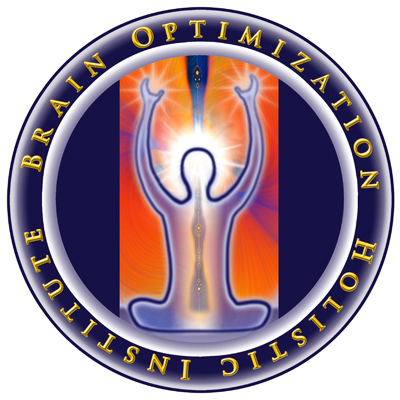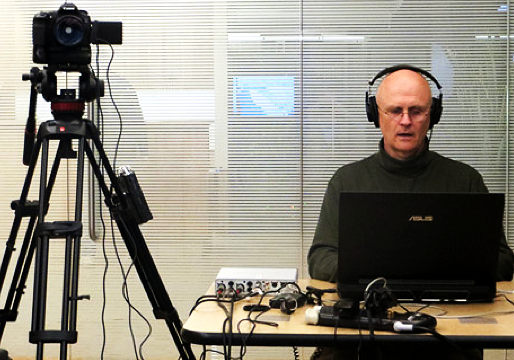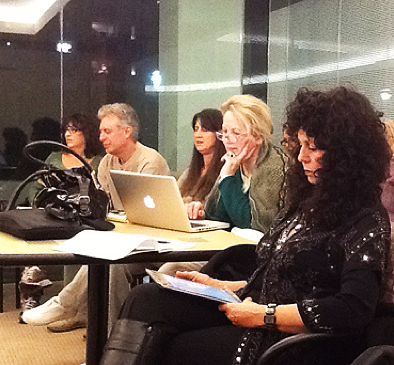 More Testimonials

5 to 10 Month Certification Course in Psychology of Consciousness with
Emphasis in Non-Duality --
Video-Classes Format


"What Our Students Have to Say about
This Course and Its Content".
----------------------------------------------------------------------------------------------

Two years of seeking the 'Ah ha' moment of understanding. Thousands of books, hundreds of courses, weeks of retreats until my weary journey finally 'led me' to a strange thing called "Awakening to Your True Self Is Not Difficult" presented by a gentle, unassuming being, whom I'd never heard of. I was immediately deeply dubious.
"Really?! Awakening?! In just a few hours?"
I'd spent so long contorting my body and psyche in the quest for Oneness that I'd pretty much given up on the end result. I could stand on my head for hours, fast for days and recite Patanjali's Sutras backwards, so it seemed highly doubtful that 'some person' was going to successfully trigger this experience in just a few hours. And yet, I found myself booking an appointment. And lo and behold, I still can't believe it myself, Awakening happened.
And, the earth did not shake, flames did not rise up through my spine and my chakras did not vibrate!
The experience was in fact logical. Simple. Natural. And so very quiet.
And the knowingness expanded as the session progressed. Word by sentence by understanding. The process dissolved deep and crusty beliefs that I held true and dear. It was a penetrating shift, a quiet revolution that has brought and continues to bring much softness and peace.
Since then, still life and humanness, yet space and joy.
Laughter too, because it is here all the time, everywhere,
"What you are looking for is what is looking" -- Saint Francis of Assisi
"We are already wisdom" -- Arnaud Desjardins
Catherine
--------------------------------------


There are moments in a person's life that they will never, ever forget. Their first love, the first time they "really saw" something bigger than they could comprehend - perhaps the ocean or the night sky brimming with stars. You have given me such a moment. Awakening is as big as any of those - in fact it's much, much bigger.
In my five-year search for awakening I have had to overcome a deep resistance to spirituality that I learned from my family. I have learned about a huge variety of spiritual traditions, from Christian and Sufi mysticism to shamanism, Zen and finally Advaita. I've joined groups, read books and done retreats. In the process I had many wonderful experiences. But I didn't awaken. I caught glimpses of it, like the ox in the Zen poem. But despite (or because of?) all my effort, I did not succeed.
Then on July 17th 2102, it happened. First you awakened my partner Kathy on the telephone. When she got off the phone, she immediately transmitted to me what you had first given to her. It worked. Instantly, just as you said it would. My ego-self (what I call my monkey-mind) was utterly astonished. My higher Self said, "Of course, it was here all along."
The month since then has been an unfolding of wonder and serenity that I could never have imagined. The awakening has remained, and has broadened and deepened. Now there is always a stillness, a witnessing, an awareness that reveals itself as that which never changes.
There are no words to express this gratitude.
Namaste,
Bodhi Paul Chefurka
--------------------------------------

Dear Gian
I feel the presence of God in everything around me. My obsessions are fading out. I am experiencing a powerful increase in physical energy, mental clarity, and patience. My fear of death has disappeared altogether. My relationship with people around me is healing and I feel a natural desire to express my love and appreciation to them. My breathing has deepened.
Thank´s Gian for being a catalyst for my awakening. It is becoming more and more real in my whole being, and deepening with each passing day.
C. M.
--------------------------------------


Powerful and insightful, The Awakening brought me peace, tolerance and clarity to help me through some of the most difficult periods of my life, by decreasing my negative emotions and worries. The Awakening served as a pathway through which I could go beyond unreachable expectations and find inner truth.
Julia S., Southern California, USA.
--------------------------------------


Dear Son
Since the days we had our conversations about "Awakening" I have noticed valuable changes in myself that I would like to share with you. I think this feedback can be helpful to you in your work with your students. Let me list the changes here:
1- I have noticed a significant decrease in my fear of earthquakes. Traumatized repeatedly by so many earthquakes here in Santiago Chile this fear had become painful and rock solid in my mind. After the Awakening is like a faint feeling in the distant background.
2- I feel happier
3- Now, political issues, that used to obsess me, do not bind my attention and I feel detached.
4- Practical issues like mechanical problems with my car, are no longer a reason to worry.
5- Money related worries no longer make my life painful. I attend to these things, but they do not make me suffer.
6- To be right, to win or lose a discussion or argument, has stopped being important to me. In fact, I do not like arguments anymore and avoid them, despite that in the past I was quite an argumentative person.
7- When I remember my own parents -- already gone -- I feel a new, sweet compassion for them.
In summary I would say that I am living my life with significantly less neurosis, greater humor and a valuable dosage of peace, a peace that I really needed.
I thank you for having had the love to communicate to me the Awakening. Thanks to this awakening to what I am really, I will leave this world being a better soul.
With love
Your mother


-------------------------------------


There is an old song with the line, "They say that breaking up is hard to do." Much like that old song, they also say that waking up is hard to do. I say - don't believe it! Though it is indeed hard to do, if you believe that it is. Like everything else we choose to do, intention is what guides our success. Gian honored my clear intention to awaken and has provided the framework to my awakening. In an hour and half phone call, he was able to show me that I already had the power to see beyond the illusions that cause pain. He was able to share the language that brought me to awareness. I am deeply grateful.

Gian's ability to convey an understanding of our function in the universe is unmatched, in my experience. He speaks with ease, humor and simplicity, and before you know it, you can see more clearly than ever before! Awakening is the only way to move past the burdens and challenges of our lives. If one can do it so easily, how can one resist?
~ Kathleen Farago May


---------------------------------------------------------------------------------------------