What Our Students Have to Say
about BOHI's Certification Courses


My classes for Brain Nutrition, Life Coaching and Spiritual Psychology, have been invaluable to my practice. The one on one sessions on the phone were the best medium for learning rather than being one of many students in a class. I had the privledge of learning from Gian Paolo personally, and being on the phone rather than in person enabled me to focus more deeply on what I was learning in each particular class. These classes were some of the best learning experiences I have ever had. I highly recommend these to anyone who wants to have an in depth learning experience with a man of great knowledge.
Suzanne,
Wellness Consultant, San Francisco

----------
The quality of education I received at BOHI is beyond compare. The teacher to student ratio is exceptional, often one on one! This allows BOHI to offer quality education in a uniquely personalized environment. I highly recommend Gian Paolo Girardi as a professor and the BOI for an exceptional experience. I loved the books chosen for the course. I also really liked the emphasis in discussing real cases to help the student develop clinical skills. I enjoyed the class atmosphere and it felt always comfortable to share personal concerns and experiences.

Susan S. Dr. in Nutrition

----------
I most enjoyed the class structure and content, I also enjoyed the sequence of the classes and the component of doing the psychometric tests to review the way to diagnose clients during class. The variety of books was excellent. I would love to be contacted for testimonials on web-site or call Very satisfied with the course - Thank you.

Christina Cárdenas, BA, CN

------------

I love the class size and the books. I think the group being small helps and the various authors keeps it fresh. I loved the place too.
Tania, BA, CN

-------------


Jeff's case

"The Power of Holisitc Approach to Heart Disease"
This is a story of my journey in the last four months through a life threatening heart incident and my experiences with different modalities, attitudes, opinions and finally facts that I uncovered in my search to get my life back.
By the way I am a 57 year old American male.
It all started on a four hour flight. We leveled off, I ordered a glass of wine as usual and started to do some reading. Suddenly I was struggling for breath. Really struggling. I put my setback up and concentrated on breathing but it didn't help. It was scary yet I never let the flight attendants know for fear they would land the plane and I would make a big scene. For four hours I labored for each breath, it took my full attention. We landed, somehow I got my bags and got home despite the worst flu symptoms I've ever had.
Mind you this is a guy who gets sick once every three years. A guy with an incredible diet. A guy who has worked out with the same trainer three times a week for seventeen years. A guy who sleeps eight hours every night. So as usual, I thought I'd just wait the flu out. Took a bath, drank some tea, got a nice shoulder rub from my wife and felt good enough to head to bed.
Three hours later I awoke in bed and couldn't take a breath. I sat up for a few hours again concentrating on every breath. Finally got to sleep.
Another day passed with these symptoms coming and going until my wife forced me to go to the doctor. When i sat down, I told the doctor, "ok, I've got the flu…I hate taking this stuff but just give me the antibiotics and let's get this over with." He took a minute to check my heart first. Then he checked again. And a third time. They then wheeled in an EKG…the doctor ran the test and told me "ambulance or do you have a ride? You're going straight to emergency NOW."
Went to the hospital, and at emergency I presented my EKG printout as instructed. It was so bad that the attendant said "DON'T MOVE." They send a gurney immediately and got me to a room.

I ended up spending the next eight days in the hospital. My heart was arhythmic andI had severe atrial fibrillation. They gave me drugs to slow my heart. They gave me drugs to thin my blood. The gave me drugs to control the rhythm.

Continue reading by clicking here.
...
SUMMATION
I believe that we are in a "dark age" of medicine. I believe that fifty years from now experts will look back at the way we treat patients the same way we now view bloodletting and leeches from the 1700's. "How could they have missed this?!!!," they will ask. "It was always the food, the medicine that we take three times a day for our entire lives." They will look back at the hijacking of our food system by big corporations and the profit producing pesticides, GMOs, steroids and hormones given to animals who are future food sources…they will look at all this as genocide. Senseless. The same with this profit motivated medical system.
Well thankfully I have lived to tell this story, I hope it helps somebody somewhere to seek out a different opinion and save THEIR lives. I tell all my friends now, when they complain about this or that…."CALL GIAN."
JL , Los Angeles 4/29/15
--------------
Successful Healing of
Irritable Bowel Syndrome,
Hypersensitivity to Sugars (Hypoglycemia), Brain Imbalances
(Neurotransmitter Deficiencies) and "Pill Phobia."

Read here:

-------------
Only 3 months into the Life Coaching course I experienced a dramatic shift in myself. I am now able to deal with stressful situations in a grounded way ...has truly given me a new lease on life. I recommend this program for those seeking to create healing and growth for themselves and others
Karen Bayne

------------
Hi Gian,

This class [on Carbohydrates and the Brain] has had such a strong influence on us. Sugar has been largely eliminated from our diets, we are eating regularly, and we have been routinely monitoring the effects of various foods
as they effect us.

Our friends have also gained the benefit of your generous class, as many of them are recognizing issues which you have described, and we now have the knowledge to offer insight for their well being.
Thank you so much for making this available to us.
Lorayne Lipps
------------
This knowledge [class on The Three Golden Rules of Nutrition] feeds my ever growing awareness of what foods do and how you can make your life healthier and easier by using the right and better foods. Also it helps to recognize certain patterns and behaviors that before ware unconscious.
Roel
-------------

Steve's Case
Serious Brain Issues
My story is long, but it is all true, and it is my authentic voice.
The Brain Nutrition Program I got at Brain Optimization™ Holistic Institute allows me today to eat sugar without ill effect -- doesn't seem like a great thing, but please keep reading.
Before, after eating sugar I would be restless all night, and feel drained of energy for many hours. Later, I would overeat, trying to get more energy. Not now. I don't have to be so careful. For many years I have tried all kinds of supplements, diets and regimens. The best thing is that I no longer have uncontrollable food cravings. When I used to feel those cravings, I would eat, no matter how much, or when. Those cravings simply are not there anymore. Self control has nothing to do with it. I feel content most of the time, without a compulsion to eat additively. When real hunger does come, it comes gently, not as an urgent, grinding need. I now realize that for many years, my brain has been malnourished, but I did not know it. The program is so easy to apply and affordable too. It is hard to fathom how it could do so much.
Although Gian Paolo is a close friend and I understood the logic of taking targeted brain supplements, I resisted for several years. I felt that my body should be able to make everything it needs. I felt that mineral supplementation, along with a good diet - lots of raw food - is all I needed. He patiently kept reminding me that, in his opinion, my brain was not functioning optimally, and I needed to take supplements for the brain regularly. Although I knew my brain was not working so well, I have always felt it was better to be independent and self-reliant, instead of dependent on anything -- even supplements. Why should I be dependent on pills everyday to feel good, even if they are natural? That was how I felt. Plus I have studied alternative healing for many years, and I felt I knew all that was necessary.

I paid a heavy price for my stubbornness... To continue reading please click here

---------------------

Sirsa Shekim
BOHI Graduated Life/Wellness Coach


The first time I met Gian and Viviana was at one of their free weekend sessions in Studio City. I immediately loved and deeply connected to their energy. The space was beautifully decorated by Viviana with fresh flowers. There was lots of "love" in the place. Gian led us through a powerful meditation and I remember thinking, as a teacher myself, that he was an excellent teacher. I kept in touch with Gian and always had an interest to become a life coach, so I enrolled for his Certification in Life Coaching.
It was one of the best choices I have ever made. Gian is one of the wisest and most accepting, non judgmental people I know. What he has taught me has been an invaluable asset in both my personal growth and ability as a life coach/ teacher. I loved attending my personal sessions with him and he was extremely generous with his time and knowledge. He is a brilliant man. In fact he is so highly intelligent that only a certain type of student will be drawn to him -- one that wants to go very deeply into the material and into understanding life's complexities and mysteries.

I highly recommend both of them -- Gian for any of his programs, and Viviana for her yoga retreats and her amazing raw food cooking classes, for which she possesses a special gift.

I am thankful to have met them both
Sirsa Shekim, CLC
----------------------
More on The Power of Brain Nutrition™ Counseling
Recovery from Extreme Chronic Pain

Healing Multiple Conditions with
Brain Nutrition Counseling™
On the Awakening Protocol
Gian,
Really enjoyed our session together the other day and I'm happy to support you and the Institute. I fully believe in what you are doing and feel your well rounded approach and clear teaching style is among the best out there. You are right that we did cover some of what you taught me the other night in the class I took from you, but being there one on one added another dimension to it that was invaluable to me.
I am so glad I took the time out to do that. It can definitely be said that there is nothing more important that seeing what you are. How can a price be put on that? I will continue with the embodiment but I am not seeking anything anymore. Thanks so much, Scott
Follow up:
Gian, since our session together last month I have continued the process. Of course, I am usually caught up in the duties and relationships of life but when I am alone I come back to consciousness awareness as much as possible. Generally this is experienced as nothingness and/or spaciousness but tonight there was the experience of bliss just appearing as a natural aspect of consciousness.
For many years I have known of the phrase "Satchitananda"; being, consciousness, bliss. I am certain you are aware of it. I believe I understand this phrase now, that they are one in the same. How wonderful to experience consciousness as bliss. Thank you again for opening the door to this. Scott
----------------------------------------------
On Gian's Satsang
From the Path to the Ultimate Experience
Jim Stewart, PhD, December 19, 2015
-- DrJimStewartatgmail.com --

Gian Girardi starts with the correct precept in his email December 14, 2015: "The goal of the spiritual journey is primarily 'to attain complete dis-identification from the mind-body organism.' Gian teaches, "Look beyond things that pass away,
such as the body and mind. Look for that which is constant."

On December 16, 2015, I joined Gian's Satsang via Skype. In the opening meditation, Gian asked us to be aware of perceiving thoughts, and then take a step back to Awareness. I felt as if I was going way beyond my body and mind. I felt as if I was somehow experiencing being part of the whole universe and I felt so blessed, I started to cry. I would describe that as experiencing "awarenessing."
When I go into a deep meditation, I experience somehow being part of everything.

The human "self" disappears, and some unknown experience replaces that.

Although every individual being is experiencing it separately, there are many reports that there is some universality of experience, even though it is hard to describe with the mind.

To Continue Reading Please Click Here

------------------------------------------------------------------------------------------------------------




Register and Receive Invitations to BOHI's
Tuition Free Classes
To register at the Brain Optimization™ Holistic Institute and receive email invitations to our Tuition Free Classes takes two to three minutes.
Please follow this link:

Registration Form, Access BOHI Tuition Free Classes
------------------------------------------------------------------------------------------------------------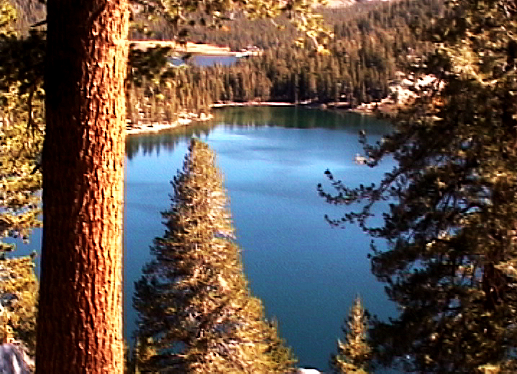 Lake in Sierra Nevada, California



------------------------------------------------------------------------------------------------------------




Register and Receive Invitations to BOHI's
Tuition Free Classes
To register at the Brain Optimization Holistic Institute and receive email invitations to our Tuition Free Classes takes two to three minutes.
Please follow this link:

Registration Form, Access BOHI Tuition Free Classes
------------------------------------------------------------------------------------------------------------

The Brain Optimization™ Holistic Institute offers classes, information and courses with certifications on drug free solutions to ADD, ADHD, depression, anxiety, chronic pain, substance abuse and other forms of brain / mental suffering and disorders. Certifications include Brain Optimization™ with Emphasis in Nutrition, Life/Wellness Coaching with Emphasis in Cognitive Psychology and Psychology of Consciousness with Emphasis in Non-Duality. The Brain Optimization Holistic Institute also offers a Certification in Holistic Life Coaching for those who complete the three certifications mentioned above.


Brain Optimization Holistic Institute's broadcasting and recording studio for online classes and coaching sessions is presently located in Glendale, Los Angeles County, California. Students from adjacent cities and locations like Pasadena, Studio City, San Fernando Valley, West Hollywood, Beverly Hills, Pacific Palisades, West Los Angeles, Brentwood, Bel Air, Santa Monica, Laguna Beach, Irvine and Orange County can take the Coaching Sessions in person, on Skype or on the phone. Students living in cities and locations further away in the States or abroad like San Francisco, San Diego, New York, North and South Carolina, Miami, London England, Paris France, Rome and Milan Italy, Madrid and Barcelona in Spain, Santiago Chile, Buenos Aires, Argentina, Ecuador, Quito, Montreal, Cape Town and Johannesburg in South Africa, New Zealand, Hawaií, Kauai, Maui, Kenya, Delhi, Bombay and Calcutta in India, Hong Kong and Shanghai in China, Taipei in Taiwan, can take the one-on-one coaching sessions on Skype or phone.
All classes are presently presented by the
Brain Optimization Holistic Institute's founder Gian Girardi, MS, MA.