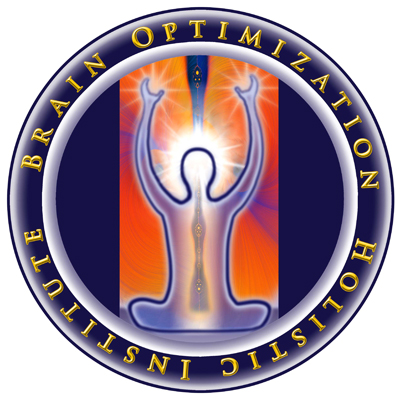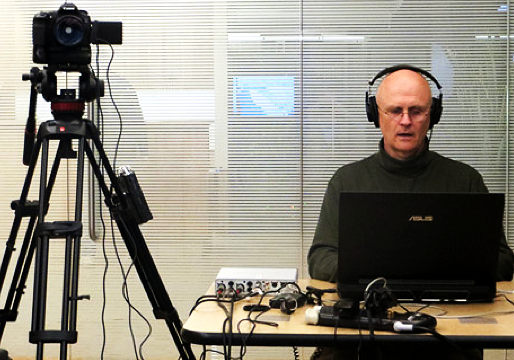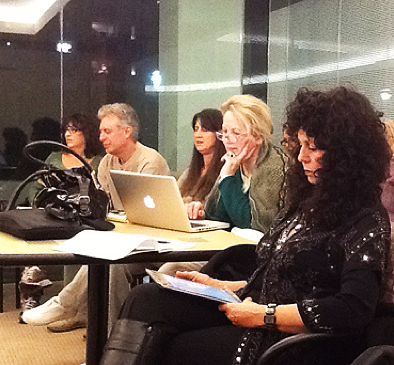 Table of Content


BOHI's ADVAITA VIRTUAL COMMUNITY

1- Purpose, Services Offered at the Community, How to Sign-Up, and How to Participate
-------------------------------------------------------------------
BOHI's HEADQUARTER, RETREAT AND COMMUNITY

1- A Headquarter, Community and Retreat for BOHI
--------------------------------------------------------------------
AWAKENING PROGRAM
1- The Awakening Protocol -- A 3-Hour One-on-One Session with Gian
--------------------------------------------------------------------
COURSES WITH CERTIFICATION. VIDEO CLASSES IN COMBINATION WITH ONE-ON-ONE COACHING SESSSIONS WITH GIAN GIRARDI (BOHI FOUNDER) ON SKYPE OR PHONE

1- Brain Optimization™ with Emphasis in Nutrition 5-Month Certification Course

2- Wellness-Life Coaching 5-Month Certification Course

3- Psychology of Consciousness 5-Month Certification Course
--------------------------------------------------------------------

HEALING PROGRAM
1- Brief Brain Nutrition Therapy -- A 2-Hour One-on-One Session with Gian

2- Distance Energy Healing with Viviana Girardi
4- The Surrendering Protocol

5- Vocational Coaching Intensive -- A 2-Hour One-on-One Session with Gian


--------------------------------------------------------------------


COACHING PROGRAM ONE-ON-ONE ON SKYPE OR PHONE WITH GIAN GIRARDI (BOHI FOUNDER)
1- Holistic Life Coaching Sessions with Gian

2- Couples Coaching with Gian
3- Holistic Life Coaching Sessions with Gian in Spanish


--------------------------------------------------------------------
ONLINE TUITION PAYMENT CENTER AND DONATIONS

1- Student Online Tuition Payment Center
2- Donations for BOHI -- Why and How You Can Help
--------------------------------------------------------------------
PROGRAMAS PRESENTADOS EN ESPANOL (NOTA IMPORTANTE: Por el momento solo las páginas ligadas a los tres primeros vínculos electrónicos de abajo se encuentran traducidas al Español. Sin embargo, a pesar de que los restantes vínculos conducen a páginas escritas en el idioma Inglés, los programas descritos se proveen al público tanto en Inglés como en Español)

1- El Protocolo del Despertar a la Conciencia

2- Sanación a Distancia con Viviana Girardi (BOHI's co Founder)

3- La Tecnica de la Entrega

4- Vocational Coaching Intensive -- A 2-Hour One-on-One Session with Gian

5- Brief Brain Nutrition Therapy -- A 2-Hour One-on-One Session with Gian

6- Holistic Life Coaching Sessions with Gian in Spanish

7- Couples Coaching with Gian

--------------------------------------------------------------------

ABOUT THE BRAIN OPTIMIZATION™ HOLISTIC INSTITUTE AND ITS PROGRAMS

1- Mission Statement and BOHI Racial Nondiscriminatory Policy

2- Testimonials
3- Why Registering at BOHI right now; Even if You Are Not Planning to Take a Course with Us Yet
4- Regarding 0% Chase_Bank_Financing_and_New_Very_Affordable_Payment_Plans
5- Our Courses Are Available Worldwide Online. Does it work?
6- Mentoring a Superior Approach to Education
7- How I Got My Brain Back (by Gian Girardi)
8- Are You an Idealist Type According to Jungian Psychology? Find out here
10- Prepare Your Own Non-Hydrogenated Vegetable Butter at Home.
11- Mandatory Vaccinations in the Psychotherapy Profession
12- How BOHI's Flip-Learning, Educational and Business Model Is Gentle on The Planet

13- What Is Brain Nutrition And Why It Is So Crucial?
14- Can I Help Myself and Others through a Brain Optimization™ Approach?
15- What is Unique about BOHI's Wellness / Life Coaching Certification
16- What Is Unique About BOHI's Certification Course in Psychology of Consciousness
17- Master Certification in Holistic Life Coaching
18- Accreditations
20- Unique Videos
21- Articles
22- BOHI Research
23- Research shows that In Just 100 Days Ritalin Creates Chromosomal Damage in Children

24- Canada's Wild Salmon Is Brain Food while Canada's Farmed Salmon Is Dangerous to Your Brain and Extremely Damaging to the Ecosystem
25-Mandatory Vaccinations and the Brain
-----------------------------------------------------------------------------------------------------------------



Register and Receive Invitations to BOHI's
Tuition Free Classes
To register at the Brain Optimization™ Holistic Institute and receive email invitations to our Tuition Free Classes takes two to three minutes.
Please follow this link:

Registration Form, Access BOHI Tuition Free Classes
------------------------------------------------------------------------------------------------------------------------------------------
The Brain Optimization™ Holistic Institute offers classes, information and courses with certifications on drug free solutions to ADD, ADHD, depression, anxiety, chronic pain, substance abuse and other forms of brain / mental suffering and disorders. Certifications include Brain Optimization™ with Emphasis in Nutrition, Life/Wellness Coaching with Emphasis in Cognitive Psychology and Psychology of Consciousness with Emphasis in Non-Duality. The Brain Optimization Holistic Institute also offers The Brain Optimization Holistic Institute also offers a final "Master Certification in Holistic Life Coaching" for those who complete
the three certifications mentioned above.

Brain Optimization Holistic Institute's broadcasting and recording studio for online classes and coaching sessions is presently located in Glendale, Los Angeles County, California. Students from adjacent cities and locations like Pasadena, Studio City, San Fernando Valley, West Hollywood, Beverly Hills, Pacific Palisades, West Los Angeles, Brentwood, Bel Air, Santa Monica, Laguna Beach, Irvine and Orange County can take the Coaching Sessions in person, on Skype or on the phone. Students living in cities and locations further away in the States or abroad like San Francisco, San Diego, New York, North and South Carolina, Miami, London England, Paris France, Rome and Milan Italy, Madrid and Barcelona in Spain, Santiago Chile, Buenos Aires, Argentina, Ecuador, Quito, Montreal, Cape Town and Johannesburg in South Africa, New Zealand, Hawaií, Kauai, Maui, Kenya, Delhi, Bombay and Calcutta in India, Hong Kong and Shanghai in China, Taipei in Taiwan, can take the one-on-one coaching sessions on Skype or phone. Note: the above information in this paragraph can be partially outdated as we recently moved to Sedona, Arizona.

All classes are presently presented by the
Brain Optimization™ Holistic Institute's Founder Gian Girardi, MS, MA.